Crossfit Meetup

Start Date:
May 20, 2023, 12:00 pm

End Date:
May 20, 2023, 01:00 pm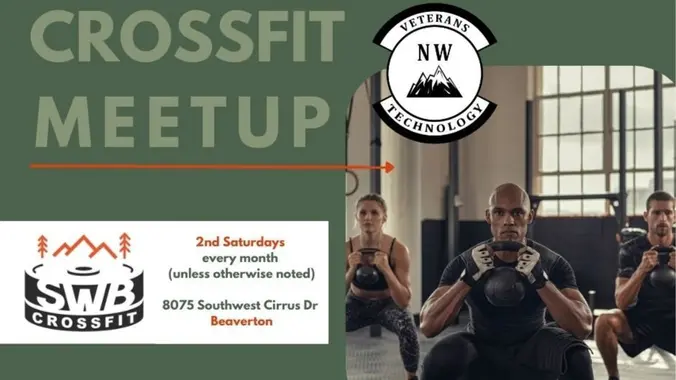 Join us and work off some of those beer meetups! Crossfit SouthWest Beaverton will be hosting us for a workout session. They will also be offering reduced price memberships for anyone that signs up with them through our group! Lets get schweaty and rock this WOD.

Vanue :
CrossFit SW Beaverton


Organizer Email :
VeteransInTechnology-list@meetup.com