Federal Agency Career Fair

Start Date:
May 4, 2023, 02:00 pm

End Date:
May 4, 2023, 05:00 pm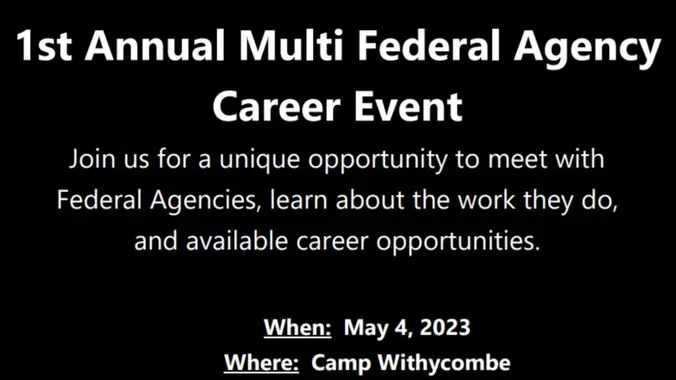 Looking for a new career in the federal government? Nearly 20 federal agencies will participating in a federal career fair on May 4th at Camp Withycombe in Clackamas, OR.
The public career fair kicks off at 2pm and is open to everyone, but you will need to bring valid ID to enter the facility.
There is also an optional networking event beginning at 12pm (registration is required for the networking, leave a comment below for details).

Vanue :
Camp Withycombe Rental Venue


Organizer Email :
VeteransInTechnology-list@meetup.com