Online Resume Review

Start Date:
October 10, 2023, 05:00 pm

End Date:
October 10, 2023, 06:30 pm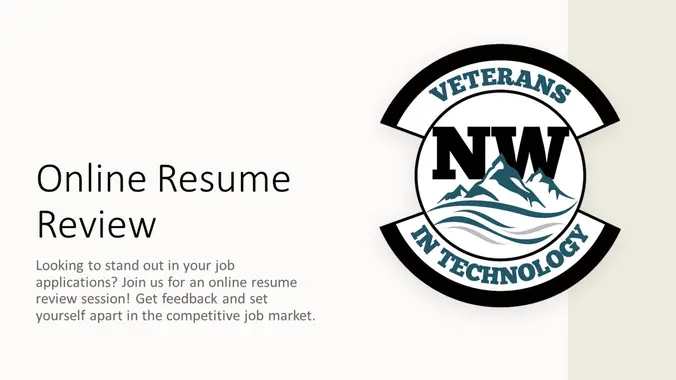 Have you recently revamped your resume? Want to get feedback? RSVP for this meeting. During this call we will collaboratively review your resume and provide you actionable feedback.
This meeting will be hosted via Microsoft Teams, details will be distributed to those who RSVP.
This meeting is open to the general public.
Questions? Use the comments below.



Organizer Email :
VeteransInTechnology-announce@meetup.com