Q&A about NWVIT Professional Certification Grant Opportunity

Start Date:
November 30, 2022, 12:00 pm

End Date:
November 30, 2022, 01:00 pm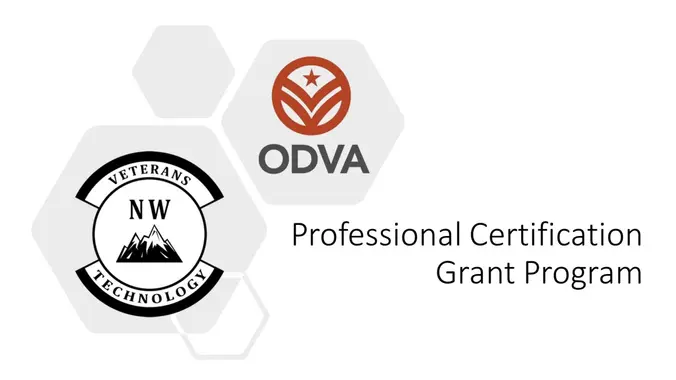 Northwest Veterans in Technology has been awarded a grant by Oregon Department of Veteran Affairs to assist military veterans in Oregon with achieving professional certifications.
Are you pursuing a new advanced professional certification this year, and you are a military veteran in Oregon?
This program may be a great fit for you.
This grant can cover your expenses for training materials and testing - this is a great way to uplift your career or find new work.
Join this call to learn more about the program and how to sign up.
If you can't make this call, you can also email your questions to ContactUs@NWVIT.org



Organizer Email :
VeteransInTechnology-list@meetup.com