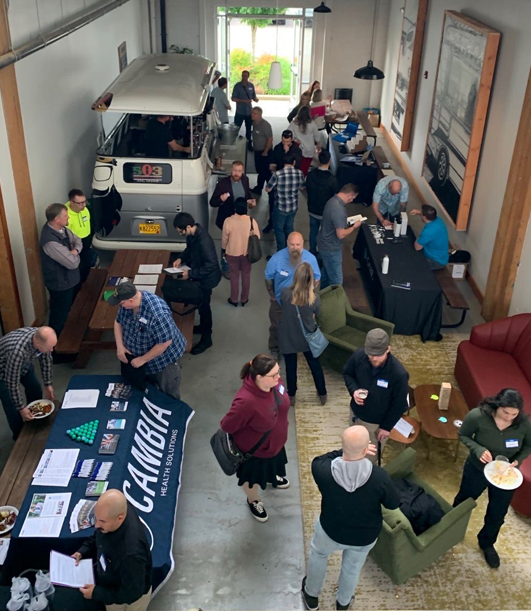 Organization Background
NW Veterans in Technology is a non-profit 501(c)3 veteran community created by veterans and civilian allies. Our professional networking and educational events are open to the public, and we thrive on including all people (including non-veterans) in our community. In addition, we support and promote other military veteran communities and organizations in the Northwest. This community was launched in 2016 by USAF veteran Michael Essex, the organization was co-founded by civilian ally Kyle Bizon, USAF veteran Joe Dunn, and several others as "PDX Veterans In Technology." The group transitioned to a regional organization and a new nonprofit status in 2020 and, at this time, is an all-volunteer effort led by our Leadership Team. Since its inception the group has expanded to become a powerful professional networking opportunity for everyone. Today NWVIT offers a wide variety of services to the larger tech and business community across the Northwest, including educational events, online resume reviews, social meetings, ERG advocacy, and professional networking.
Leadership team being volunteers and term of commitment
Northwest Veterans in Technology offers a variety of professional volunteer opportunities. We seek individuals who want to give back to our community by offering professional skills, event resources, or spearheading new initiatives. For example, if you're looking for additional professional experience in the technology sector, we've got project ideas for you! Or, if you're thinking about running an event to help veterans in the Northwest achieve professional success or personal growth, we'd love to collaborate. Our organization is an all-volunteer effort spearheaded by members of our Leadership Team. If you would like to guide the future growth of our organization, please contact us. Leadership Team members are asked to join our biweekly calls, abide by our Standards of Professional Conduct, and are empowered to grow the community in innovative new ways.